A project to recover at least four WWII 'historically significant' American aircraft from the bottom of the Pacific Ocean has been launched.
The aircraft include Douglas TBD-1 Devastator torpedo-bombers and a Grumman F4F-3 Wildcat fighter. They were lost when the aircraft carrier USS Lexington was scuttled during the Battle of the Coral Sea on 8 May 1942, after being bombed by Japanese aircraft.
The wreck of the USS Lexington and aircraft were discovered in 2018 by a team funded by Paul Allen, former Microsoft joint founder.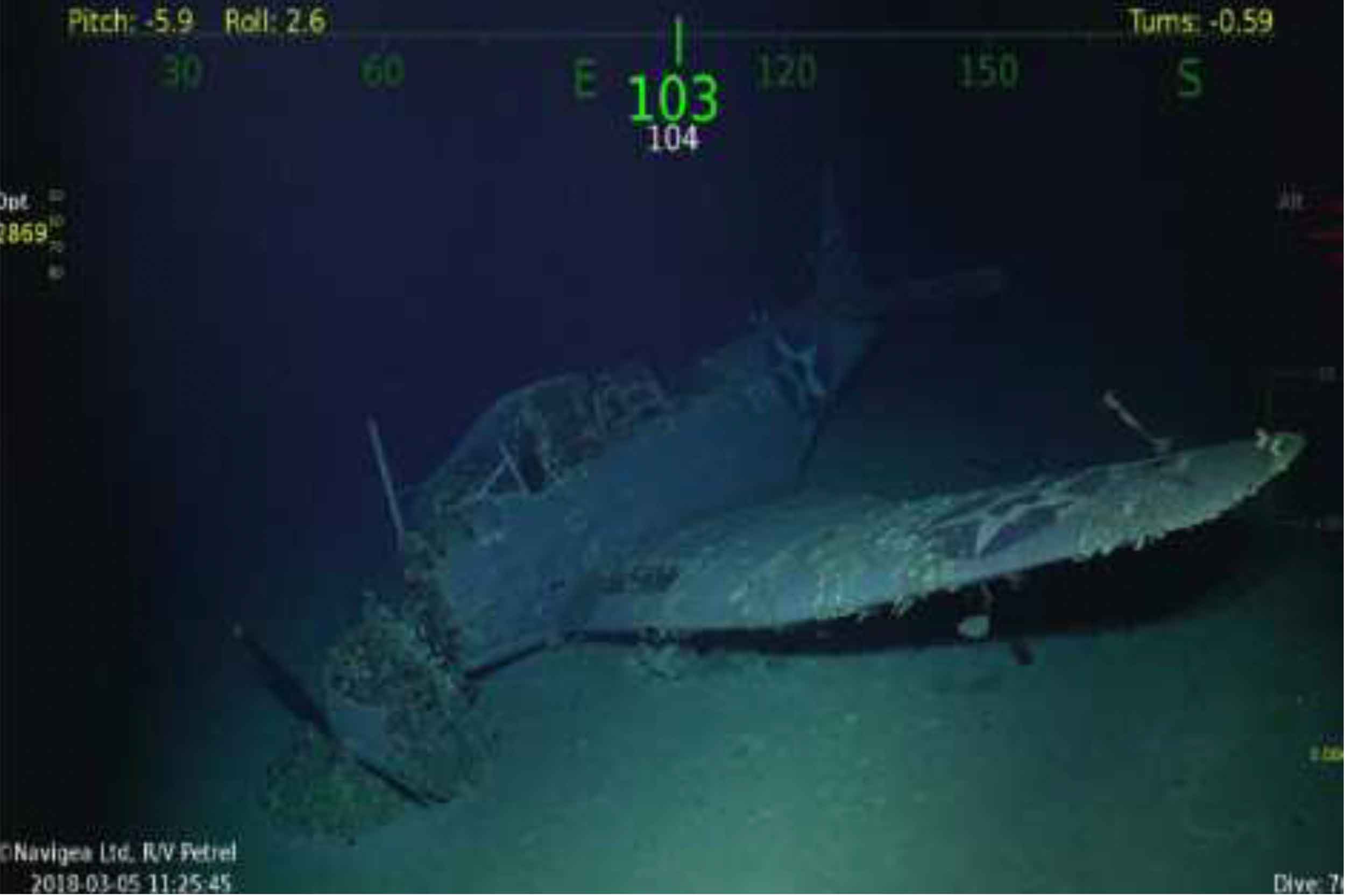 The Grumman Wildcat is particularly significant because it had been flown previously by LT Edward 'Butch' O'Hare (who later had Chicago's main airport named after him), LCDR John Smith 'Jimmy' Thach, LT Noel A. Gayler, and LT Albert 'Scoop' Vorse – "all Aces and revered naval aviators" says the proposal.
"These aircraft were at the after portion of the flight deck, and unmanned, when the ship was scuttled by the destroyer U.S.S. Phelps (DD-360)," continues the proposal.
"Upon the sinking, these aircraft drifted to the bottom, after detaching from the flight deck of the Lexington (CV-2), finally settling well removed from the main section (hull) of the Lexington (CV-2).
"According to the classification system of the National Air And Space Museum (NASM) of the Smithsonian Institution all of these aircraft are Category I—aircraft which are historically significant by their use in a specific event of note."
Currently, detailed historic records concerning the Battle of Coral Sea, the associated aircraft, and the human experience are being gathered. It's hoped field activities will begin in May 2023.
"At this point in time, it is difficult to determine the exact length of time needed to complete all of the above activities," says the proposal. "We estimate two years for aircraft conservation completion; however, restorations would require four to five years."
Behind the proposal is A and T Recovery, a US company that specialises in recovering WWII aircraft. It was successful in recovering 40 aircraft from Lake Michigan lost during aircraft carrier qualification flights for new pilots conducted on the lake. That mission was funded by the US National Naval Aviation Museum.