The latest 20-year forecast from Boeing shows commercial aviation continuing to grow with the worldwide airliner fleet expected to double by 2042.
With that growth will come an insatiable demand for pilots, cabin crew and technicians – up to 2.3 million.
Boeing's 2023 Pilot and Technician Outlook was published this week during Oshkosh. It projects that commercial carriers will need:
649,000 pilots
690,000 maintenance technicians
938,000 cabin crew members.
"With domestic air travel fully recovered and international traffic near pre-pandemic levels, demand for aviation personnel continues to increase," said Chris Broom, vice president, Commercial Training Solutions, Boeing Global Services.
"Our competency-based training and assessment offerings will help ensure high quality training for future and current aviation professionals and continue enhancing aviation safety through immersive and virtual training solutions."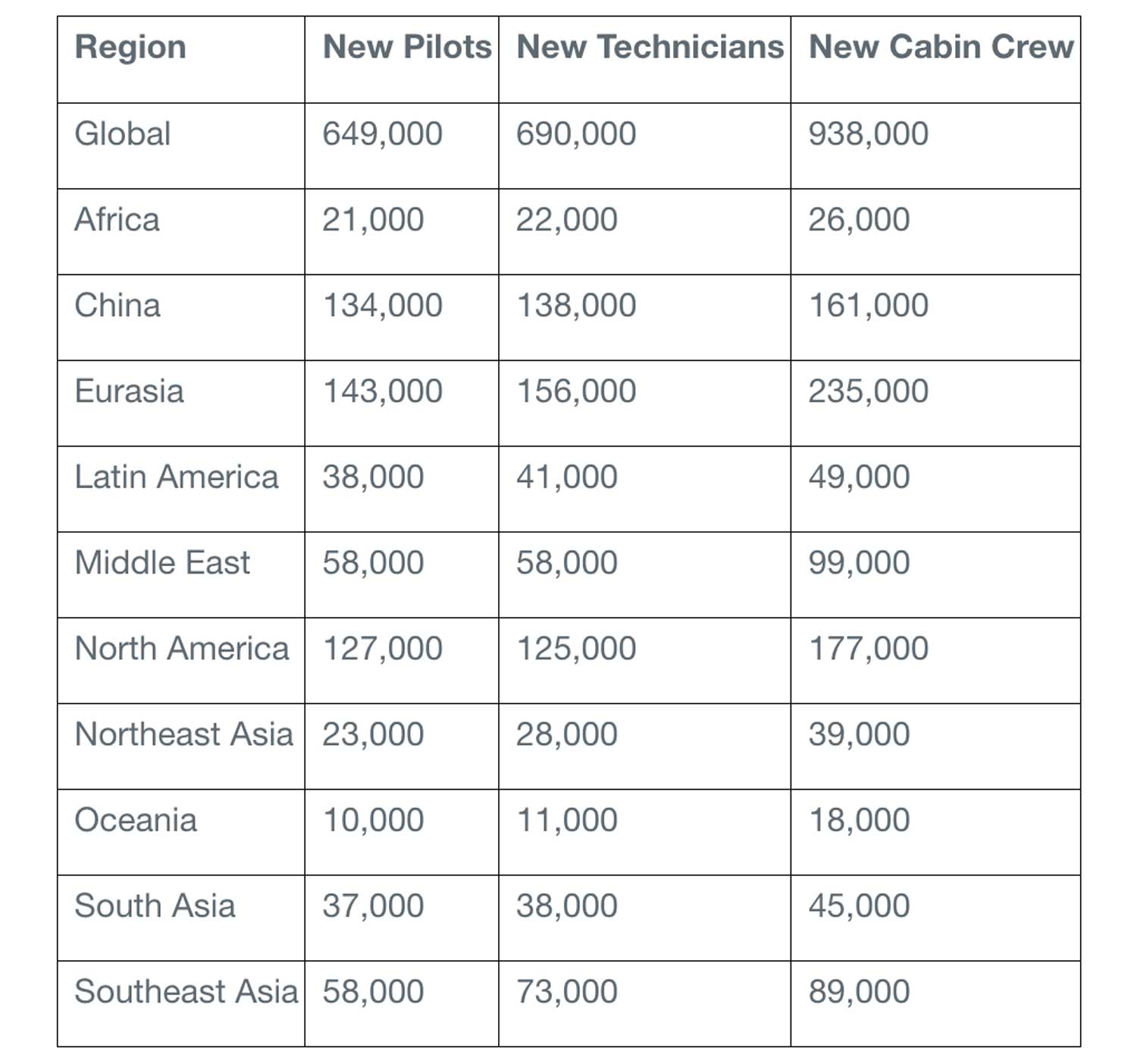 Other points noted in the forecast:
China, Eurasia and North America drive demand for more than half of new industry personnel, with requirements in China surpassing North America.
The fastest-growing regions for personnel are Africa, Southeast Asia and South Asia, with their regional demand expected to nearly double.
After omitting demand for Russia in last year's Outlook due to uncertainty in the region, this year's forecast includes Russia in the Eurasia region, and it comprises 3% of global demand for personnel.
Download the full Boeing forecast here