James Ketchell has completed his round-the-world flight in a Magni M16C open-cockpit gyrocopter.
The 37-year adventurer landed at Popham Airfield on Sunday having covered 24,000 nautical miles over 175 days.
James said, "It's all a massive blur to be honest, the fact that I have literally flown around the world, it hasn't sunk in, it's probably going to take quite a while to. It feels really good, it's been magical."
Crossing the Atlantic Ocean from Greenland to Iceland was his hairiest moment.
"The weather had deteriorated quite badly – almost zero visibility – and you need to be able to see when you're flying," he said.
"I was able to get through it, but if not, I would've had to ditch into the Atlantic Ocean."
The flight follows his previous 'ultimate global triathlon' which saw him row across the Atlantic Ocean in 2010, climb Everest in 2011 and cycle 28,969km around the world in 2013.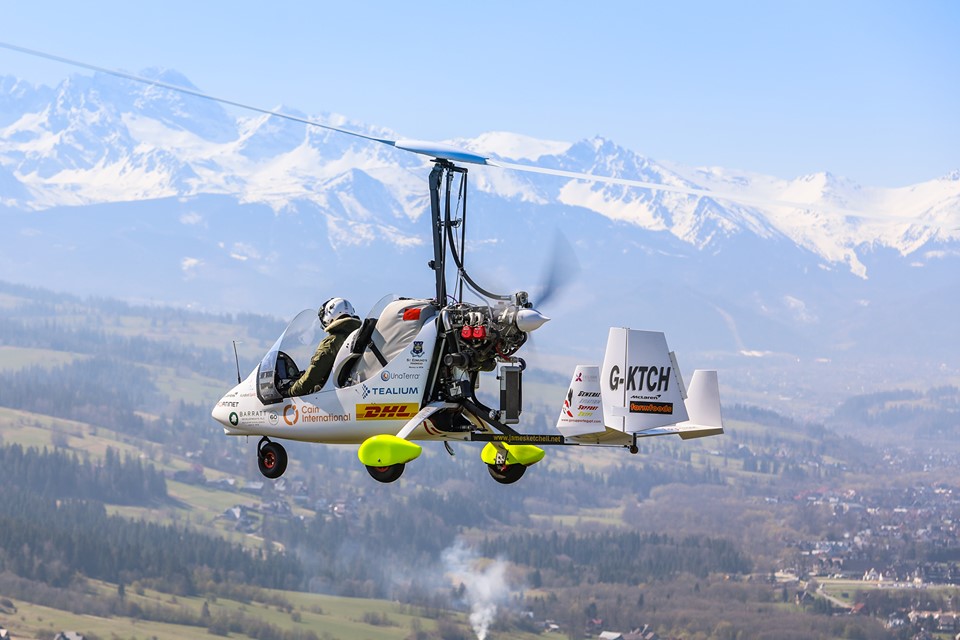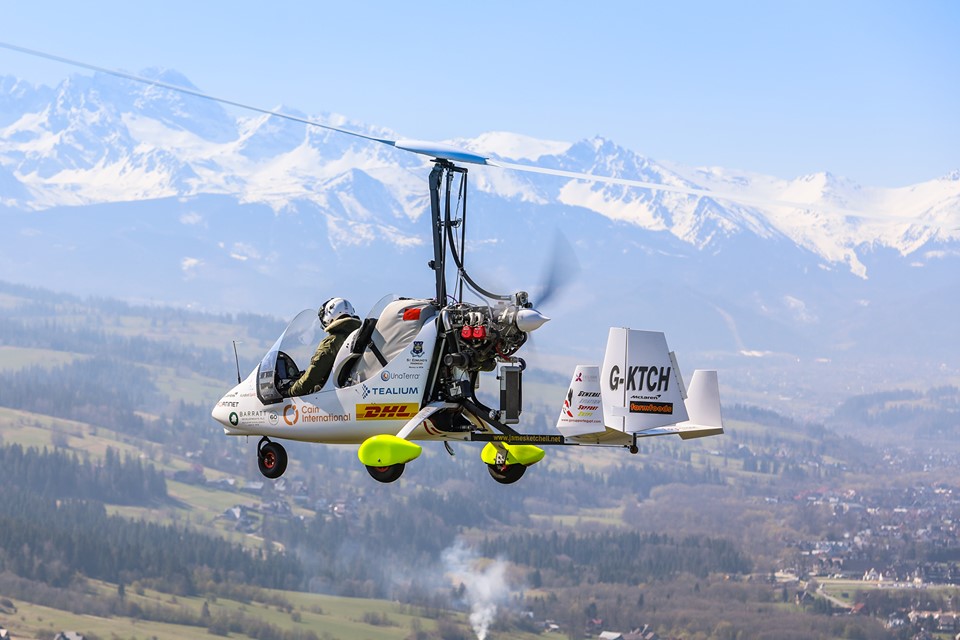 Wiring on Facebook, 'Captain Ketch' said, "I'm often asked about the highlights of the trip and it's still sinking in, but in short it is the wonderful people that I was able to meet and the generous hospitality that I received…
"I have always said that 99.99% of people on this planet are kind, caring and want to help you. This trip has once again proved that to be the case.
"The mission was to raise funds for two fantastic charities and inspire a million young people to pursue their own goals and dreams. With the fantastic online support and media generated we have certainly reached millions of people around the world. Here is the link for donations https://uk.virginmoneygiving.com/JamesKetchell
"Subject to ratification, my aircraft G-KTCH is the first gyroplane to make a circumnavigation under FAI (Fédération Aéronautique Internationale) rules.
"However, it is important to recognise the achievement of Norman Surplus who also circumnavigated in G-YROX.
"It was meeting Norman some years ago and learning of his early attempt to fly around the world that inspired me to embark on my challenge and I will always be grateful for his support.
"When Norman joined me flying through Russia and into the USA we created life long memories together and he was able to finally complete his circumnavigation."