The world's first electric racing aircraft was revealed at the Dubai Airshow earlier this week. It's called White Lightning and was built by the UK's Condor Aviation with electric propulsion from another UK company, ContraElectric.
White Lightning will race at speeds up to 250mph side-by-side with seven other aircraft in Air Race E, a racing series starting in 2020.
The aircraft was unveiled by air racing promoter Jeff Zaltman and Sandra Bour Schaeffer, head of group demonstrators at Airbus, which is supporting the series as Official Founding Partner.
Zaltman said, "Air Race E offers the opportunity for teams from around the world to play a part in creating aviation history and contribute to finding a solution to cutting carbon emissions from air transport."
Bour Schaeffer confirmed Airbus's interest was part of its drive towards de-carbonising air transport. "We believe in the technology," she said.
Condor Aviation boss Martyn Wiseman said the most difficult engineering challenge was the tiny aircraft's weight & balance because of the batteries required.
"The batteries weigh as much as the rest of the aircraft," said Wiseman. "However, I love the engineering challenge, and I love to be a pioneer. I also like racing!"
The aircraft is based on a Cassutt F1, an already racing single seater, though it's been heavily modified. ContraElectric's propulsion unit has two electric motors powering two contra-rotating propellers. Max power is 150kW (about 200hp).
Each race in the Air Race E series will see eight electric aircraft race against each other on a tight 5km circuit, just 10m above the ground, with pilots experiencing heavy G-forces in high-speed turns around an oval circuit. The first pilot who crosses the finishing line will be crowned the winner.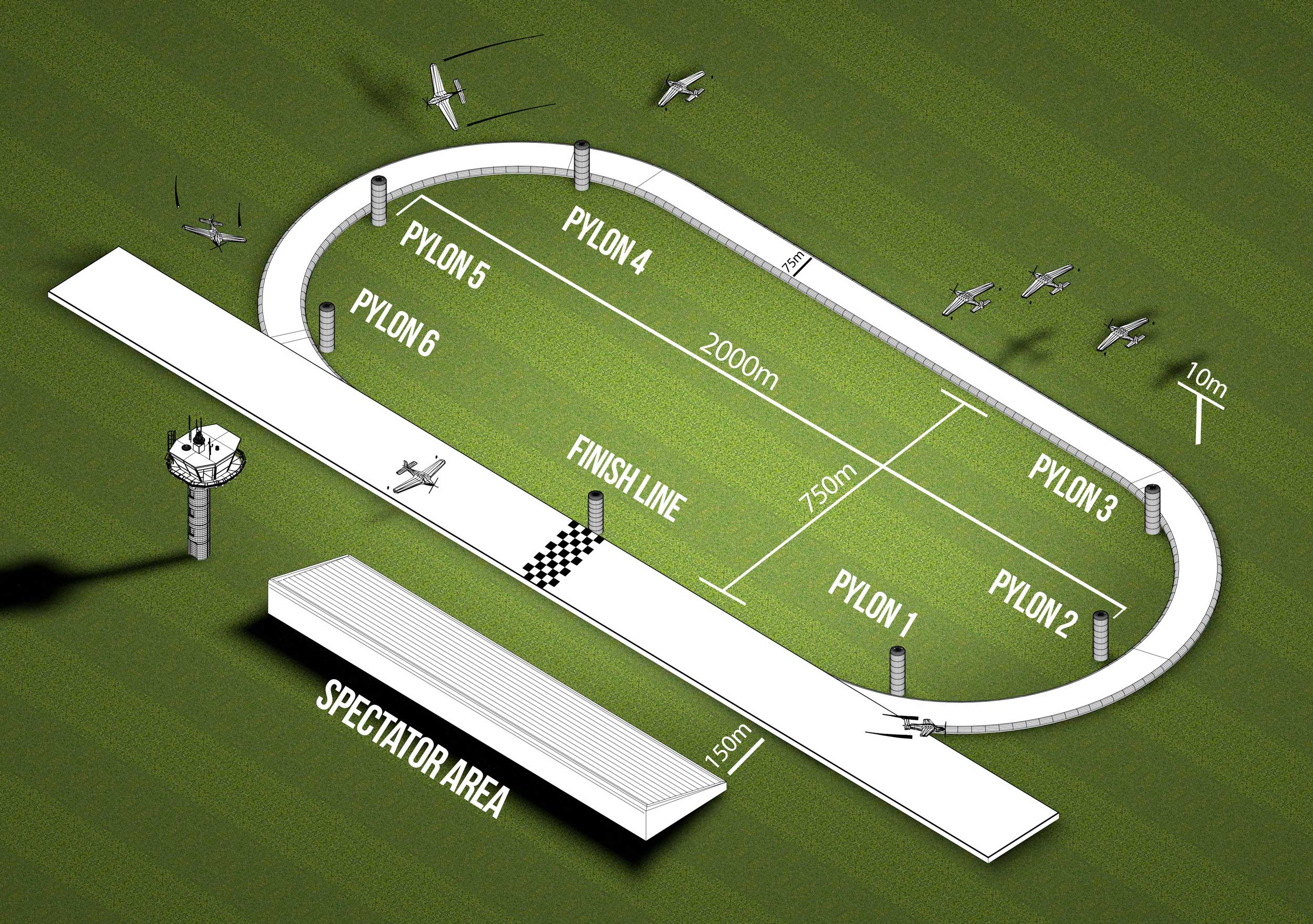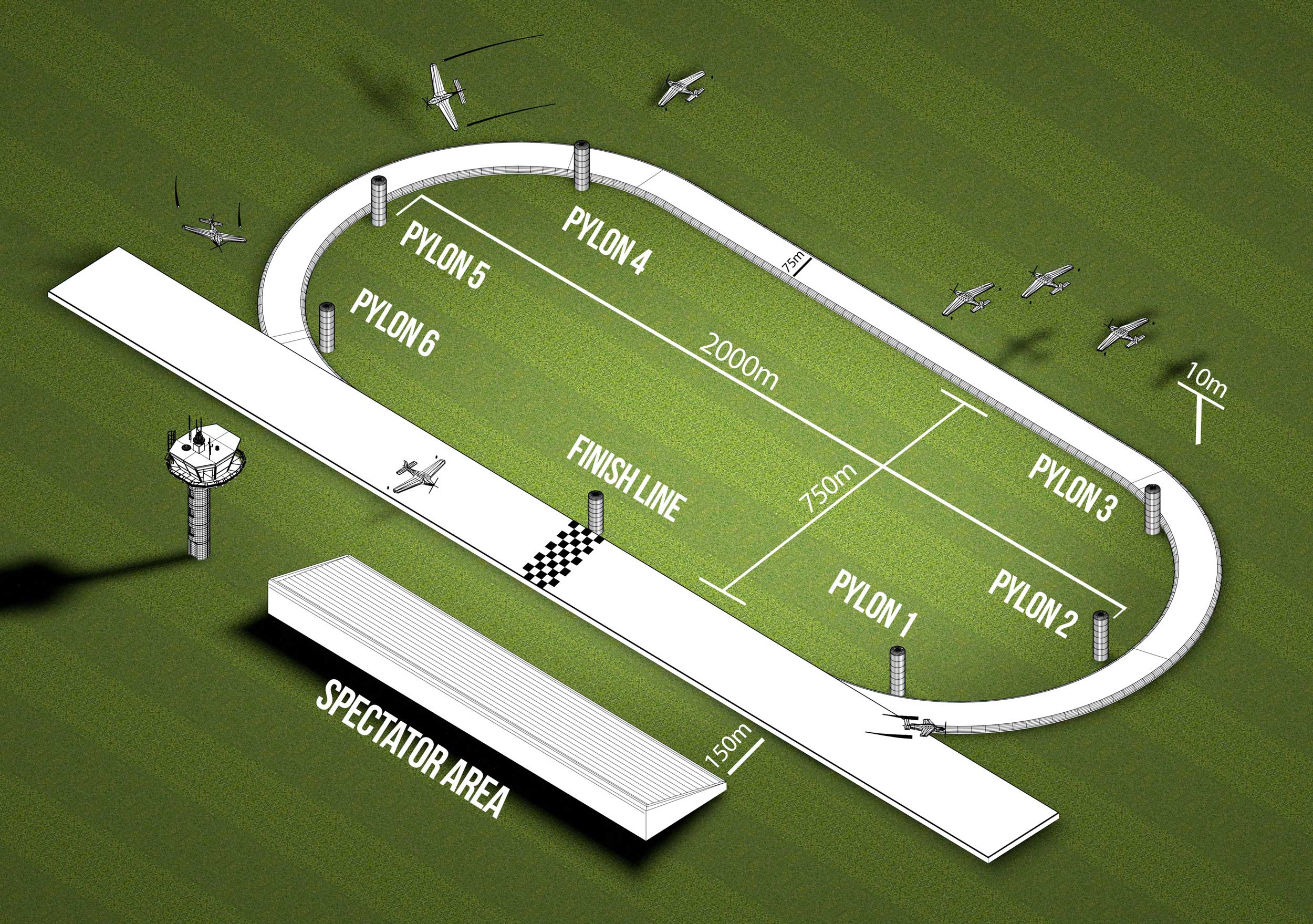 The teams competing in the 2020 series were also announced in Dubai. They are:
Team Beta Technologies Racing (USA)
Team Leader: Kyle Clark
Team Blue-BETA Racing, based in Vermont, USA, is a partnership between propulsion and control system company BETA Technologies and, the advanced composites company, Blue Force Technologies, with Kyle Clark who's the CEO and team leader of BETA.
Their plane, currently known as BB-23, will feature a battery system comprised of pouch-type lithium ion cells assembled into a pack with a custom battery management system, derived from their eVTOL program.
Team Outlaw (Canada)
Team Leader: Scott Holmes
Team Outlaw is bringing experience from formula one air racing. With pilot and Team Leader Scott Holmes in the cockpit, the Canadians are adapting their 1993 Cassutt to be able to fly with electric power.
Based at Villeneuve Airport in Edmonton, Scott has a close-knit team backing him on the project to turn his plane 'Outlaw', so named because it doesn't follow many of the airworthiness standards in Canada, into an electric air racer.
Team Scramasaxe (France)
Team Leader: Eric de Barberin-Barberini
Based at Aérodrome de Cuers-Pierrefeu in the south-east of France, Team Scramasaxe is led by Eric de Barberin-Barberini, a former fighter pilot who has set five aviation world speed records in his aircraft, Shark.
Currently named 'Scramasaxe E project' in prototype, modifications include a tricycle landing gear incorporating a retractable front wheel, while the air foil will be modified to sustain speeds as high as 500km/hr.
Team Möbius (USA)
Team Leader: Carl Copeland
Team Möbius, based in Fort Worth, Texas, is led by Carl Copeland, a serial entrepreneur. For the first year of Air Race E, Möbius – named after the möbius strip infinity loop – plans to modify an existing formula one racer to use with their electric power system.
In the future Möbius hopes to introduce a more customised aircraft with innovative profiles, control mechanisms and advanced propeller designs.
Team Hangar-1 (Germany)
Team Leader: Adrian Schmer
Based at facilities in Oldenburg-Hatten and Leer-Papenburg in northern Germany, Team Hanger-1, named in conjunction with their main sponsor Flugwerft Hangar-1 GmbH, is led by the company's CEO Adrian Schmer, SEP and aerobatics instructor.
Schmer's team has a concept for their aircraft and are currently looking at the options of modifying a Cassutt IIIM or Sonerai I Formula Vee plane, integrating an electric engine made by Geiger Engineering, to become their eventual racer. It will be called 'Skyflash One', named after their aerobatic flight school 'Skycrobatics'.
Team Allways Air Racing (USA)
Team Leader: Casey Erickson
Team AllWays Air Racing is based in California, USA and has pilot and captain Casey Erickson at the helm. She is a certified flight instructor and has flown many different types of aircraft, including commercial fixed wing, helicopter and sUAS aircraft, and also has a private glider rating.
Casey and her team decided to work on a derivative of the Snoshoo, an American home-built formula one racer designed by Alan VanMeter and AJ Smith. The Allways Air Racing Snoshoo SR1.1 will be named 'The Gulf Oil Racer' and is being developed at Redlands Airport, near San Bernadino.
Team NL (Netherlands)
Team Leader: Rick Boerma
When Dutchman Rick Boerma heard about Air Race E, his first thought was to launch his own team. So, along with a group of engineering graduates, Team NL is building a new aircraft for the race, completely from scratch.
The aircraft will feature a conventional low-wing design with two electric motors that power two contra-rotating propellers.
Team Condor Racing (UK)
Team Leader: Martyn Wiseman
Martyn Wiseman, managing director of Condor Aviation International, is the leader of Team Condor, based in Barlby, North Yorkshire, England. Born and raised in Zambia, Martyn has been involved in aviation for over 20 years, initially as a hobby and, more recently, as a professional operation.
His company specialises in R&D and aircraft modification and will use Air Race E as a platform to showcase their skills, as they help to develop green aviation technology.
For their electric air racer, Team Condor  has used an existing airframe, completely revamping the engine cowling to incorporate items such as a contra-rotating propeller system, electric motors, inverters and radiators.
Martyn has a strong group supporting the developments of White Lightning, with principal engineer Dean Speight, senior design engineer Oliver Riddle being helped by Charlotte Jennings, assistant design engineer, and Benas Laurinavicius, undergraduate engineer.
Zaltman said, "These eight teams really are at the cusp of innovation in the electric aviation space and will play an important part in creating cleaner future air travel.
"We're proud to provide them with a platform to put their technology to the test and see far reaching benefits to the aviation industry as a whole as we edge closer to making commercial electric flight a reality.
"We can't wait to see them take to the air next year and we encourage sponsors to continue to get involved and support more teams vying to take part."