Range, load and performance limitations of current electric air taxis has been recognised by Volocopter – hence its fixed-winged four-seat passenger aircraft, the VoloConnect, which has just made its first flight.
Volocopter says the VoloConnect offers more range and faster journeys than any other Volocopter aircraft, with a range of over 60 miles and flight speeds above 155mph. The idea is to carry business travellers and commuters into town from the suburbs.
Volocopter is targeting a 2026 entry into service for the VoloConnect, while the two-seat eVTOL VoloCity is looking at a commercial launch in 2024.
"Having a whole family of electric aircraft in the test flight phase is a pioneering feat," said Florian Reuter, CEO of Volocopter.
"Our technology platform is the foundation for our family of aircraft approach and has proven to deliver results at an astounding speed. Volocopter is bringing these innovative designs off the ground, into the air, and then to cities worldwide!"
Volocopter designed the VoloConnect and its other eVTOL aircraft to meet EASA safety standards. The prototype completed its first flight in May 2022 after just 17 months in the making and performed a few manoeuvres for 2 minutes and 14 seconds during its first flight.
The VoloConnect has six rotors for vertical takeoff, while two electric fans in combination with lift-creating wings ensure high forward speeds and range.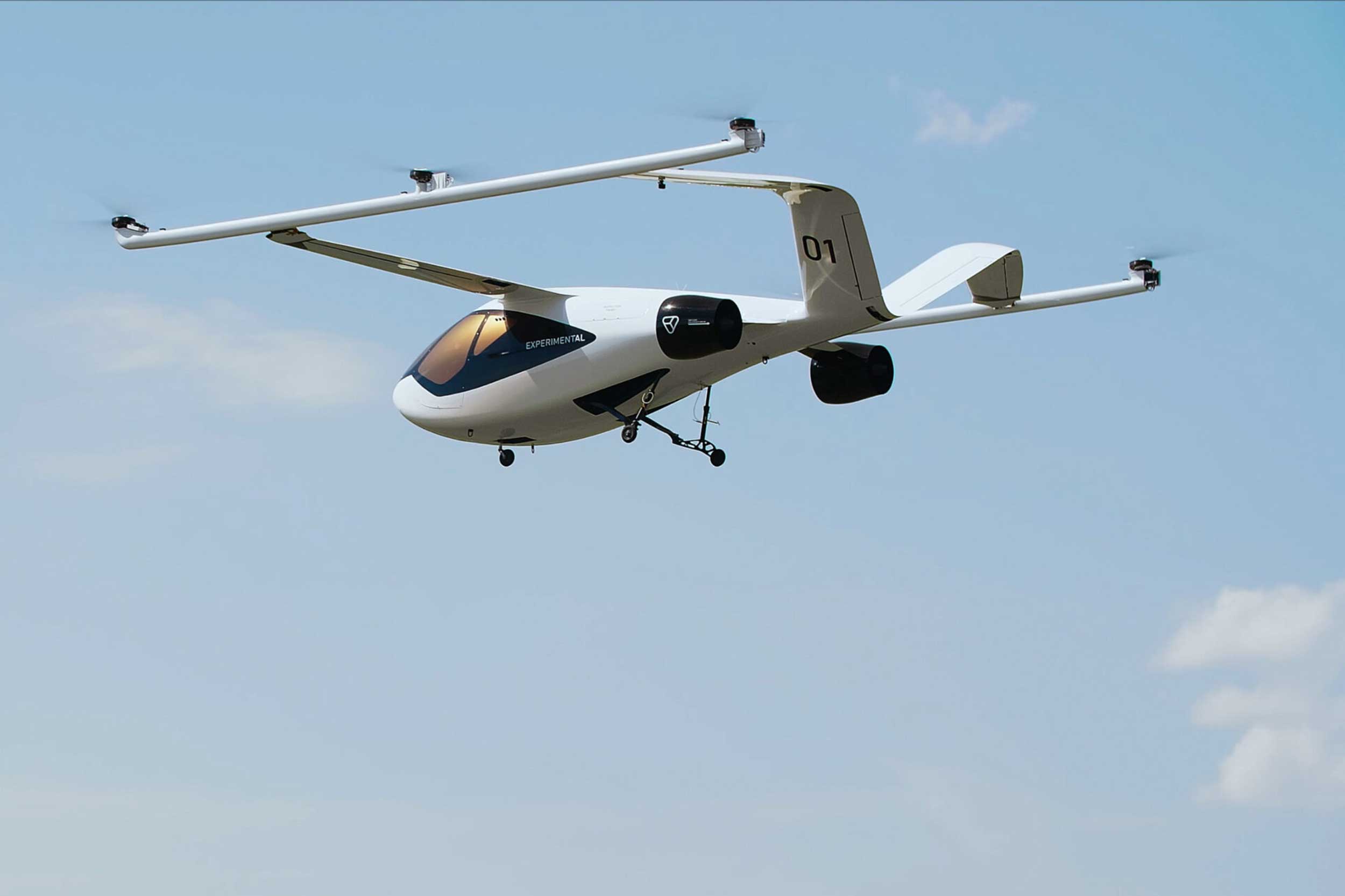 Current flight tests are to verify that the aircraft and its systems are in line with the performance limits and prepared for the subsequent development steps.  This includes a raft of different tests, including standardised low-speed, transition, high-speed, and engine failure testing for automated and later autonomous flights – all standard-issue tests for an eVTOL passenger aircraft manufacturer.