On the 3 September 1940, exactly a year after WWII was officially declared, 20-year-old Sandy Gunn, having left Pembroke College Cambridge just a few months earlier, flew solo for the first time in a then modern Tiger Moth aircraft.
Now 80 years later two lucky young people will be able to fly in a now vintage Tiger Moth over Sandy's old college to mark the anniversary.
The Sandy Gunn Aerospace Careers Programme (ACP) was set up to assist young people with information, guidance and opportunities to progress into future careers in the aerospace industry. The team behind ACP are also rebuilding Sandy Gunn's crashed Spitfire, AA810, now registered as G-PRID.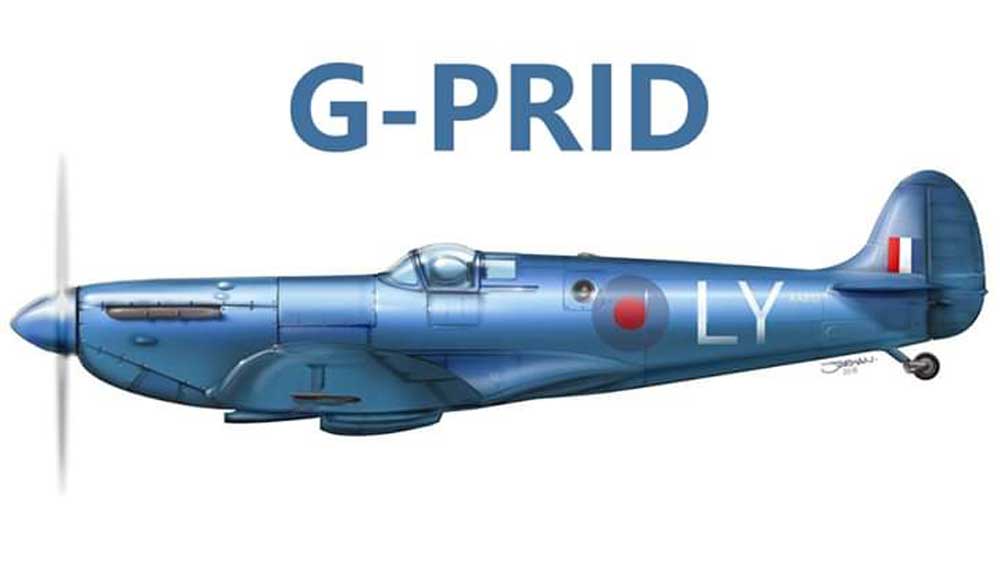 This prize draw is offered by the ACP and is open to young people in the UK aged between 14 and 22 on 3 September 2020. It is completely free.
Entries opened at 0900 on Friday, 7 August and close at 2200 on Sunday 30 August. To enter applicants simply need to download, and submit by email, the ACP application form available here.
The two winners will be announced on 3 September and their flights will take place from Cambridge Airport with the Cambridge Flying Group in the club's vintage Tiger Moth aircraft.
Despite the aircraft being nearly 90 years old, the flight will be a trial lesson with a qualified instructor which will count towards any current or future pilot training.
For more information on the prize draw, or the opportunities offered by the Sandy Gunn ACP, please go to the ACP website www.acp-aa810.co.uk