Czech aircraft maker Bristell has announced a brand new aircraft, the B8. It is a high wing design that departs from Bristell's previous models which have all been low wing.
The Bristell B8 has an all-metal wing without struts and a steerable nosewheel. The cabin width is 125cm. The cabin doors are made of composite material as well as the luggage compartment door.
The basic model will be powered by a 100hp Rotax 912 ULS but Bristell plans to develop options to fit other Rotax engines, such as the 914 and the 915is.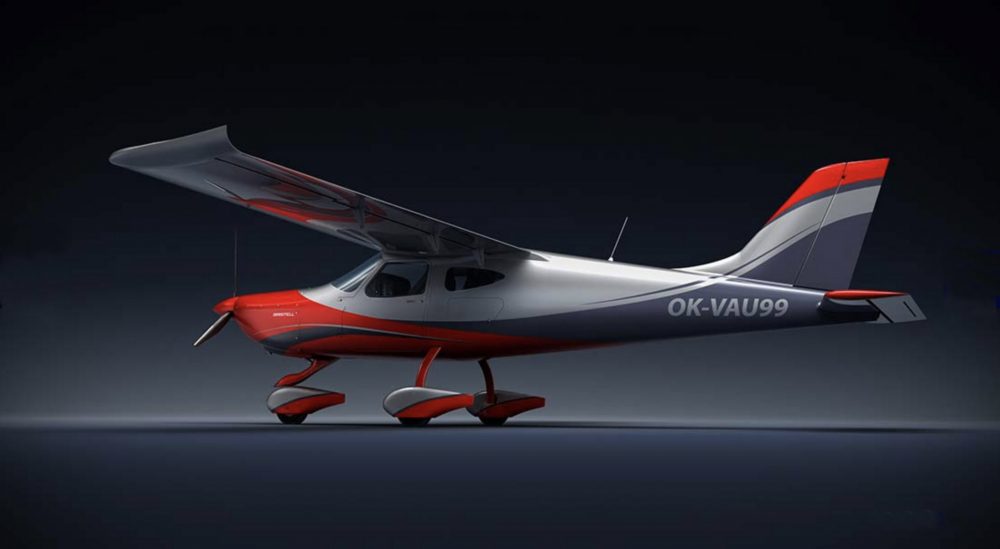 "Our aim will be to introduce the plane for the first time at AERO Friedrichshafen this year (2020), followed shortly by test flights," said Milan Bristela, founder and CEO of BRM Aero which produces Bristell aircraft.
The Bristell B8 will be certified in the Czech Republic in the UL category with a Maximum Take Off Weight of 600kg – the light sport aircraft category elsewhere.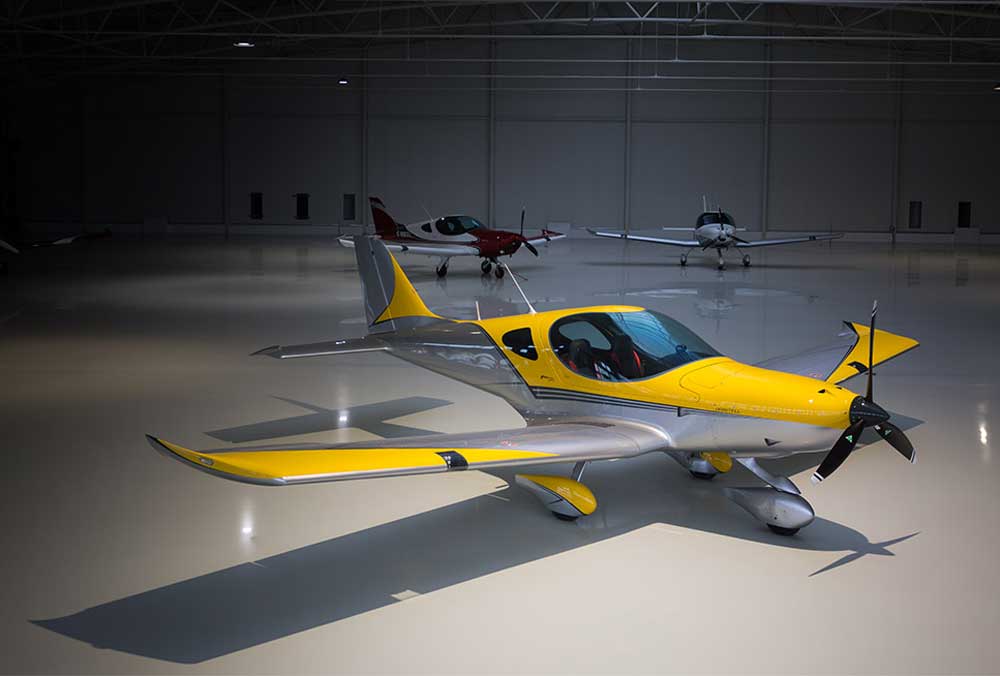 Bristell B23 update
Milan also gave an update on the B23, its next generation low wing aircraft. He said the company "listened to feedback from more than 500 happy customers worldwide" before designing the new aircraft.
The B23 has been designed to satisfy the latest 'light touch' European CS-23 and US FAR-23 certification regs.
"While the airplane looks very similar to the classic Bristell LSA, there is in fact far more to the new design," said Milan.
"The fuselage is longer and the tail is larger, with an aluminium rudder. The flaps and stabiliser are bigger and better. The composite main landing gear legs have been redesigned completely to be able to carry much higher loads than previous Bristell models, and the aircraft's handling characteristics are much improved. In addition, a twin elevator trim tab function helps the pilot to optimise the forces on the control stick.
"The airplane's maximum take-off weight is 750kg and it has an empty weight of 435kg, giving a 315kg payload capability. With a 120 litre fuel tank capacity, the B23 is a very good cruiser," said Milan.
"The airframe is designed for long life and has a robust structure, which makes it particularly well-suited to flight training."
Basic equipment includes a steerable nose wheel and a BRS ballistic parachute rescue system. The standard equipped aircraft also meets night VFR requirements and can be upgraded to meet IFR requirements.
"It is great trainer for flight schools worldwide," said Milan. Basic price is 199,000 euro.