IMPORTANT NEWS:  We're changing the way FLYER magazine is to be distributed in the future. From the next (July 2020) issue, FLYER is to be a digital magazine, not paper. What's more, it will be free to all who sign up to receive it – wherever you are in the world.
Yes, FREE, and you can sign up right now to receive the next issue and others that follow. Register here.
There's even more. We are also launching General Aviation's best-ever club:
The FLYER Club – more below.
So why have we done this?
The Covid-19 lockdown has meant that significantly fewer shops are open, and those that are open are seeing significantly lower footfall. Airports and other travel hubs are either closed or nearly empty of people and that's where FLYER – and many other magazines – sell many copies.
This means all magazine and newspaper publishers are faced with the prospect of printing thousands of copies and seeing them end up being pulped as waste. That's not good for anybody.
To counter this problem, and to provide you with a better, deeper and more engaging experience, we have decided to go digital. It's been something we've been thinking about for some time and we've accelerated the process.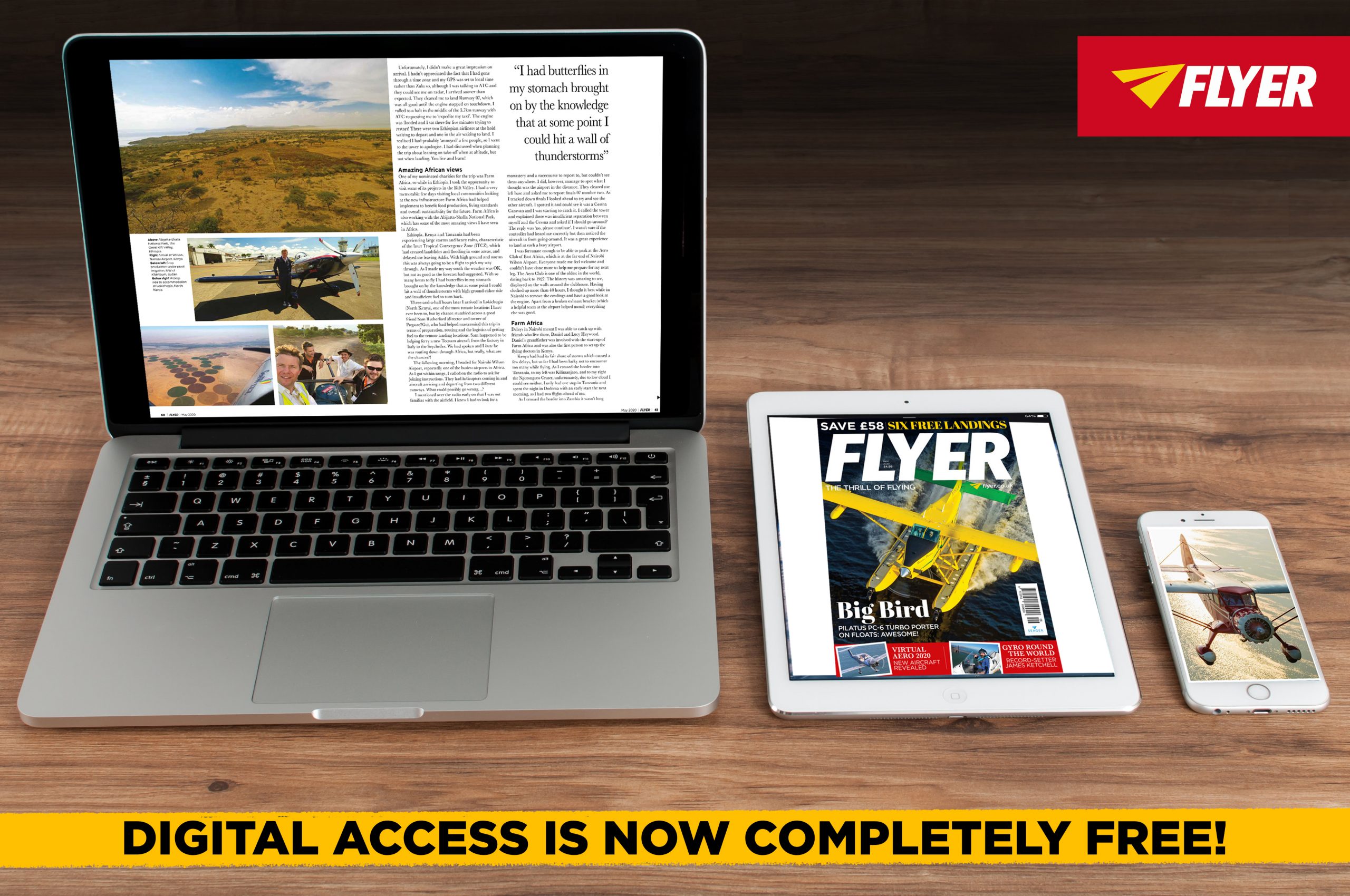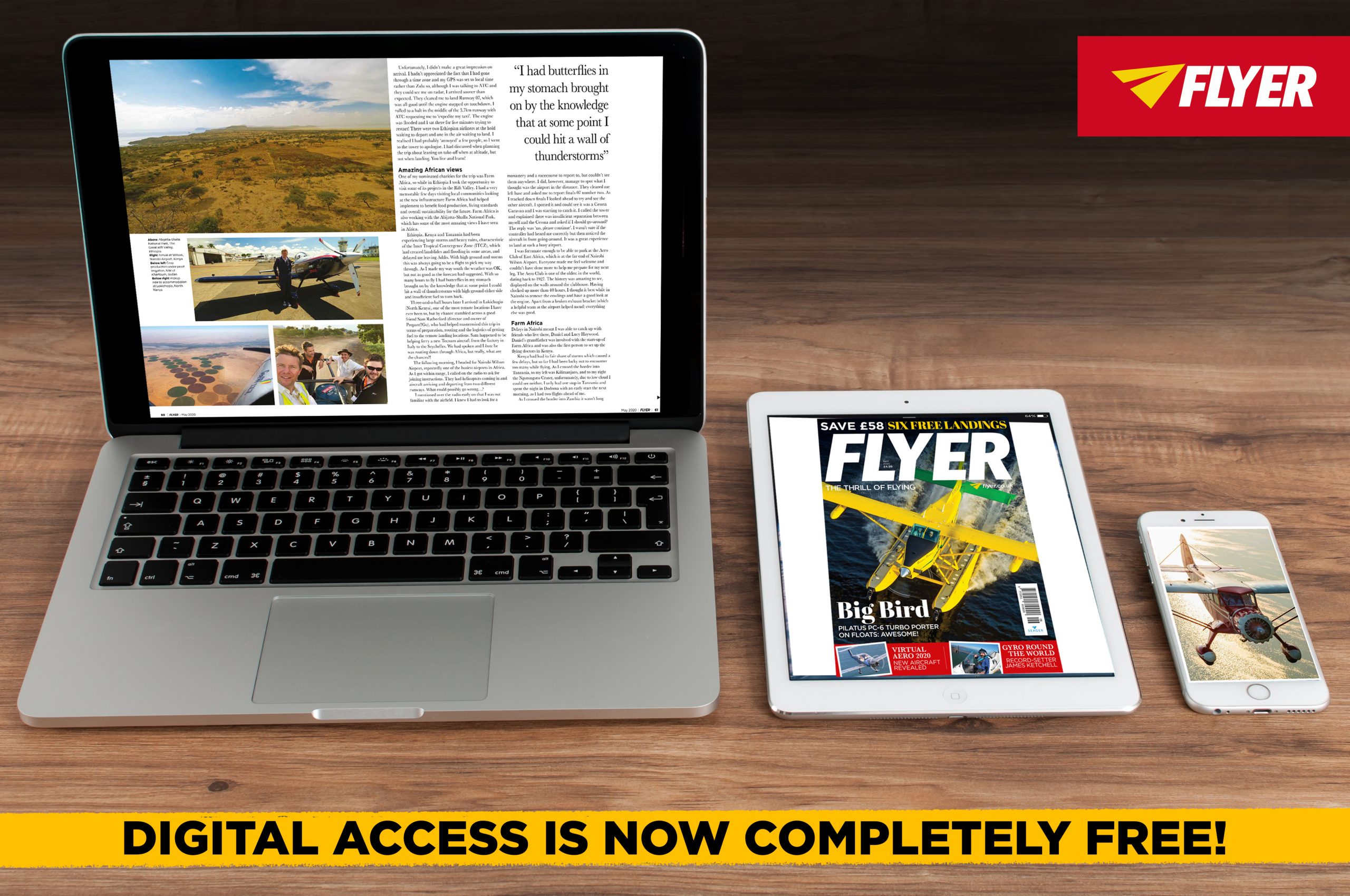 The FLYER Club
As well as the free FLYER, we are also launching General Aviation's best-ever club:
The FLYER Club.
If you are already a subscriber to FLYER then you will be automatically enrolled as a Founder Member. If you're not a subscriber and you'd like to join – great and welcome to the club.
What does being a member of The FLYER Club bring to you?
13 digital issues of FLYER
A free digital copy of John Farley's wonderful book, 'A View from the Hover'
Full use of FLYER's famous FREE landing fees
A members-only zone on the FLYER website where you'll have access to:
Exclusive weather briefings from Dr Simon Keeling
Additional material from the FLYER team
Virtual monthly meetups with the team & guests

Invites to real meet-ups when we're all flying again
Exclusive discounts.
All this for less than the cost of a cup of coffee every month. Yes, to become a member of The FLYER Club with all the above benefits is the same as our current subscription rate: £30 a year which can be paid in one go or as £7.50 per quarter.
If you have a current subscription, membership of the club is automatic, no action is required.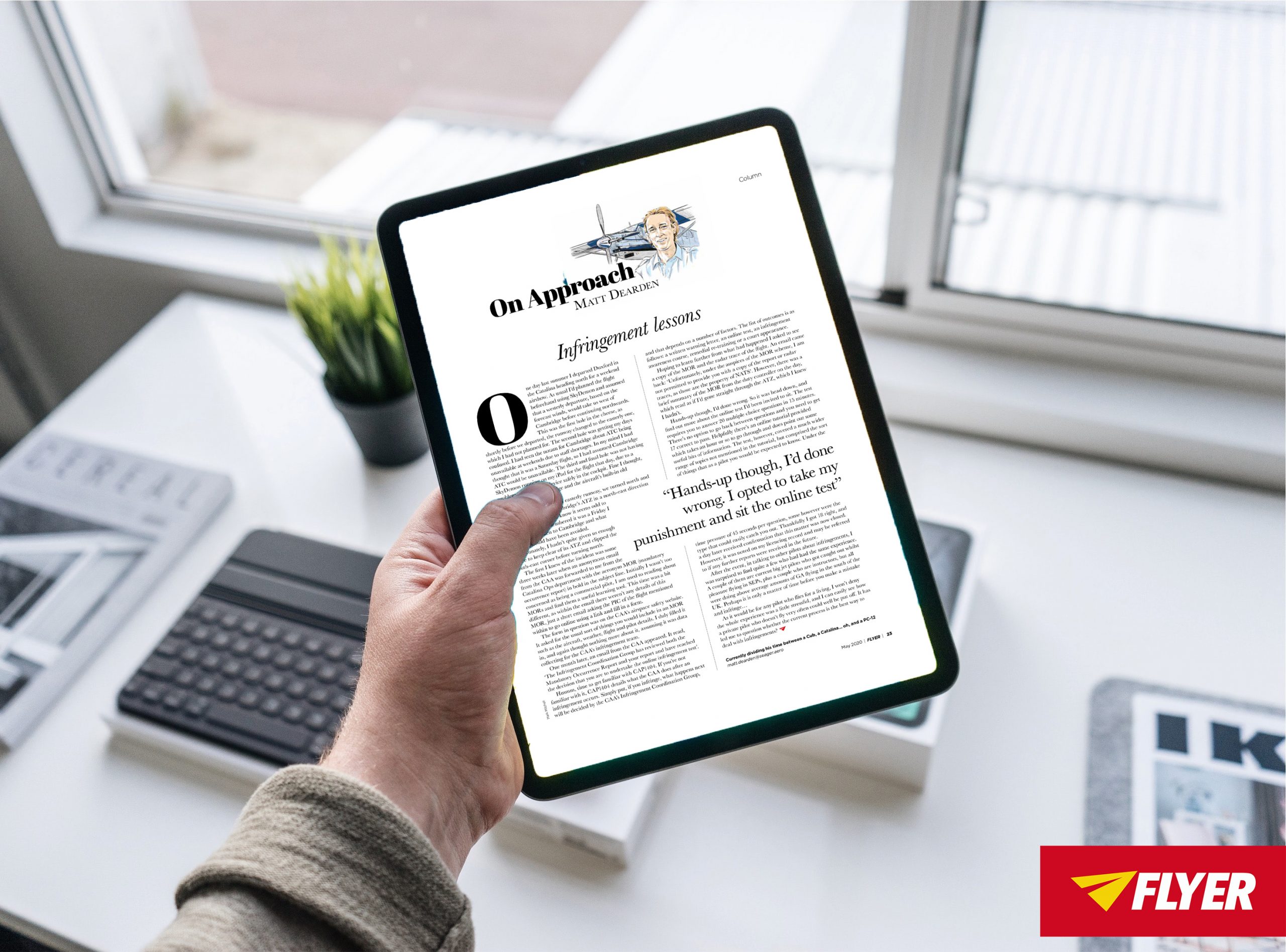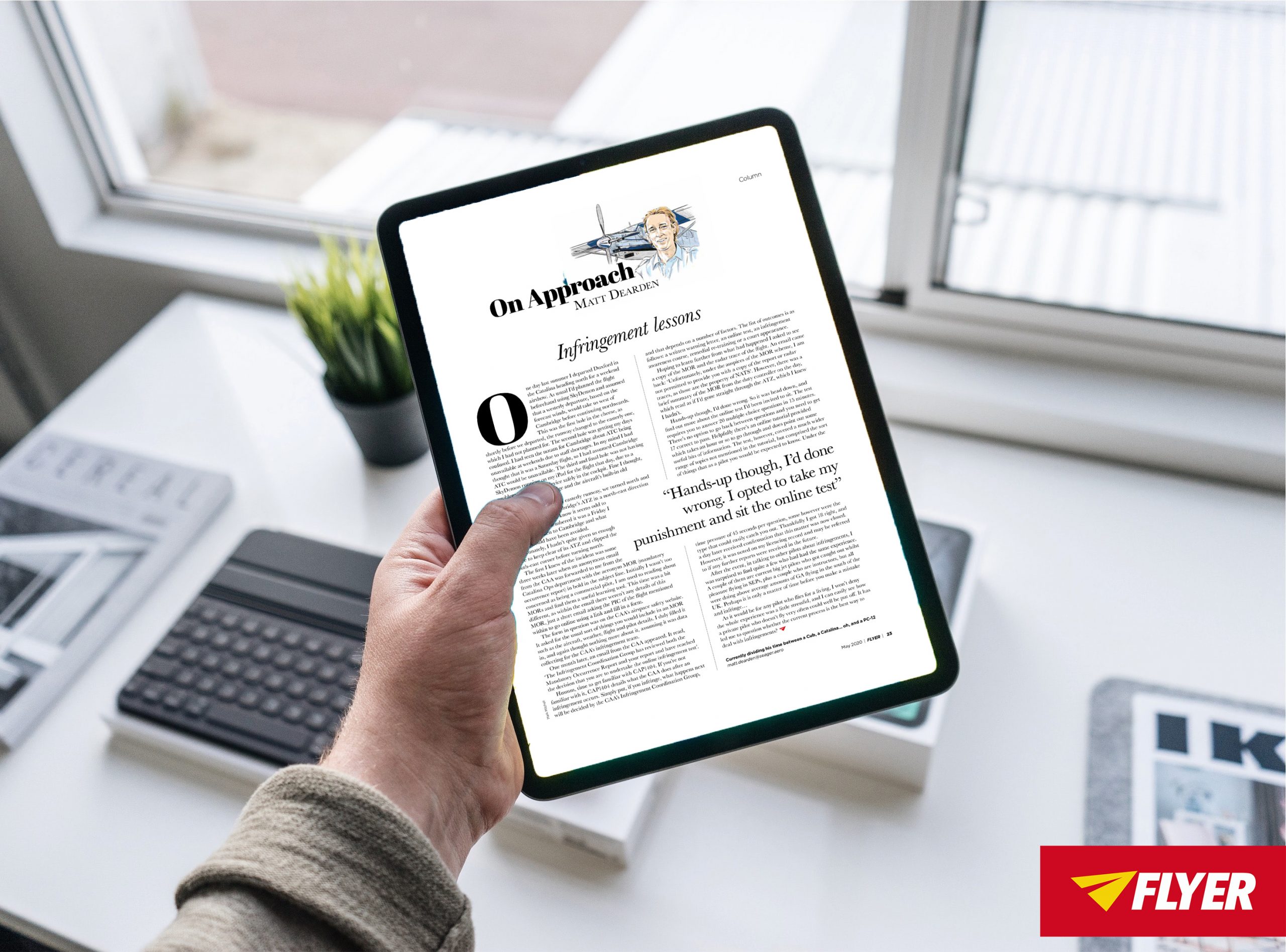 Benefits of The FLYER Club membership
| | | |
| --- | --- | --- |
| | Members | Non-members |
| 13 great digital issues of FLYER every year | ✓ | ✓ |
| Use of 6 free landing fees each issue | ✓ | X |
| Free digital copy of A View from The Hover, worth £9.97 | ✓ | X |
| Access to a rich content private lounge* on flyer.co.uk | ✓ | X |
| Exclusive twice weekly weather briefings by Dr Simon Keeling | ✓ | X |
| Additional editorial content | ✓ | X |
| Monthly online club meetup with special guests | ✓ | X |
| Exclusive member discounts | ✓ | X |
*The FLYER Club lounge is currently under construction, it will be opening in the next couple of weeks, watch your email for an invitation and news of other membership benefits.